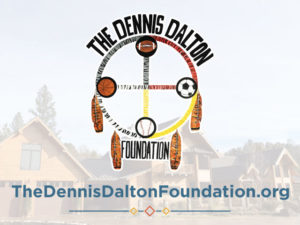 The Jackson Rancheria Band of Miwuk Indians wish to honor Tribal Member, Dennis Dalton after his passing, for the smiles he brought to the faces of our youth here in Amador County. Dennis had a passion for helping children, especially in regards to their pursuit of sports. "He was the most generous man I have ever known," said Tribal Chairman of the Jackson Rancheria Band of Miwuk Indians, Adam Dalton. "Dennis loved helping the children in his life with anything and everything they needed. Especially as it pertained to their interests in sports."
In his honor, the Tribe has developed this new foundation aimed to remove the financial barriers that prevent our youth from participating in sports programs. The expenses associated with joining various sports programs can be overwhelming for many, particularly for low-income families with multiple children.
The goal of The Dennis Dalton Foundation is to ensure that any Native American and/or low-income child in Amador and Calaveras counties, who has the desire to participate in organized sports, can do so regardless of their family's financial status. The Dennis Dalton Foundation is dedicated to helping families with the following: Sports Fee, A Pair of Cleats or Shoes, and One Piece of Equipment for the approved sport.
For more information, assistance, volunteer opportunities, or to utilize the facilities, please visit thedennisdaltonfoundation.org or call 209-223-8140.